Welcome to Social Development Foundation (SDF)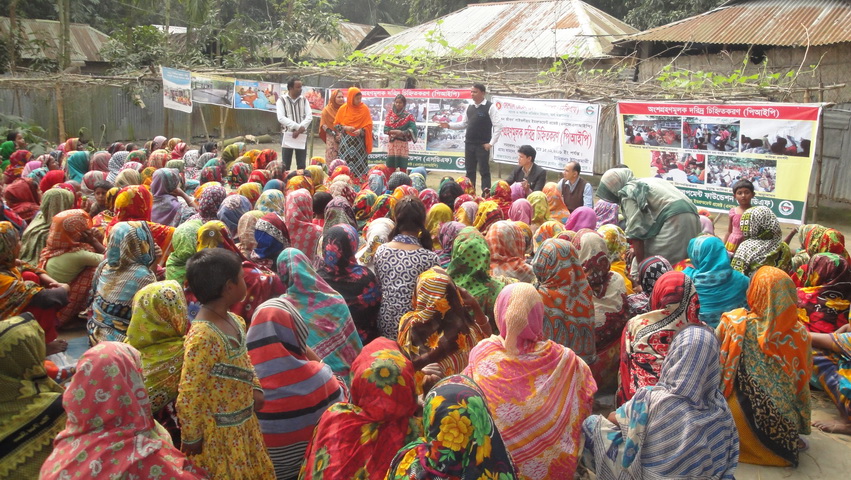 Social Development Foundation, with its long years of presence in the door step of the community, has established effective, prudent and time-tested systems for various operations and control of projects and programs and has become enriched with new experiences for the amelioration of hardcore poverty in Bangladesh. The Government of Bangladesh established the Social Development Foundation (SDF) in 2000 as an autonomous organization and SDF was registered under the Companies Act of 1994 on 28 July 2001 as a not-for-profit body. SDF facilitates sustainable social and economic development and poverty reduction by building institutions of the poor at the village level increasing their access to knowledge and resources, and supporting sustainable livelihood opportunities.

SDF's Community Driven Development (CDD) approach encourages the village community to identify and place their demand for their village development with technical facilitation and financial assistance from SDF and execute their own programs. Since 2003, the Government of Bangladesh (GoB), with support from IDA and through the institutional channel of the SDF, has been implementing the Social Investment Program Project (SIPP) through a CDD approach. It is exploring new ways of delivering critical infrastructure services and social assistance to the rural poor, while at the same time addressing institutional organization and capacity-building needs at village level.
SDF is mandated to improve the lives of the poor and hardcore poor, empowering women, and fostering a bottom up approach to economic development. SDFs journey towards women empowerment has been on track since its commencement by recognizing their distinct needs through sustained interventions.
Project Areas
News and Events

Inaugural ceremony of NJLIP (Nuton Jibon Livelihood Improvement Proj

Focusing on ICT (Information and Communication Technology) is one of